Officer of the United States: F-16s of the Pakistan air force tried to attack helicopters "Chinook" after the elimination of Osama bin Laden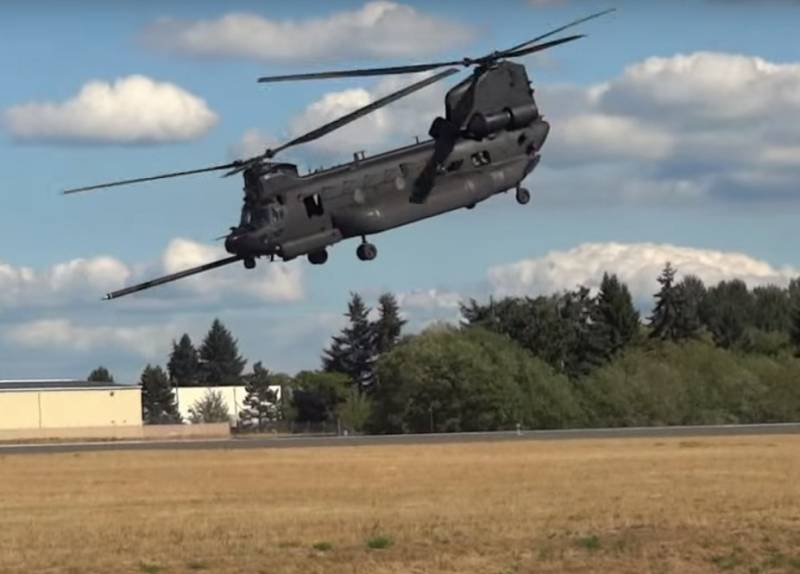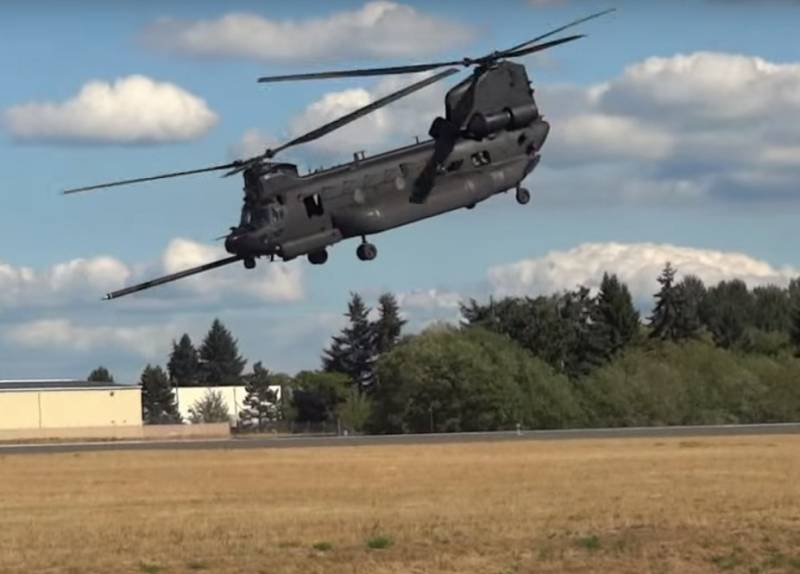 New details about the elimination of notorious terrorist Osama bin Laden and the assassination of Iranian General Qassem Soleimani was voiced by a retired soldier of the US army. A press interview was given to chief warrant officer, retired Douglas anglin.For his service anglen spent 34 combat deployment, he participated in combat operations in Iraq and Afghanistan and a total of directly in combat was six years old. Only in Iraq and Afghanistan, he made 2500 sorties, 90% of which were in support of special operations, U.S. special forces.
A soldier told about how he passed his service in the famed 160th aviation regiment special operations. Since anglin served in a low rank (the analogue of warrant officer in the armed forces), he decided pootkrovennichat only after stories of former Director of Central intelligence Leon Panetta and Admiral U.S. Navy retired William Mcraven. Both the senior officers in his time exercised a direct part in the planning of the operation in Pakistan's Abbottabad, during which he was eliminated Osama bin Laden.
In that time there has been considerable debate among senior us military about whether to use the helicopters during the operation. A supporter of their use were made by Macraven then led joint special operations command.
It was planned to send to Pakistan two CH-47 "Chinook" – helicopter special operations, however, a number of military insisted that the first friendly country to Americans flew two stealth helicopters.
In the end, for the operation was provided by two attack helicopter "Black Hawk" (especially upgraded) and three backup heavy transport Chinook. One of the MH-47G Chinook was piloted by chief warrant officer anglin (in us army helicopter pilots can carry the rank of warrant officers).
Directly the operation to eliminate bin Laden was conducted by 24 commandos from DEVGRU, is part of the SEAL – special forces of the U.S. Navy, known as "Seals". The operation in Abbottabad is well-known, so it hardly makes sense to repeat it. But chief warrant officer anglin opened a number of interesting facts. For example, he said that after the evacuation from the site of the operation, the helicopters were attacked by F-16 Viper American production belonging to the air forces of Pakistan.
It was a digital battle. The rocket was not launched. So I was able to Dodge it in electronic form. But he was looking for and hunted for me, and three times closer to launch,
says Mr. anglin.
The warrant officer did not explain what kind of electronic warfare system was equipped with his helicopter. But it is known that shortly before the operation, the helicopters Chinooks of the 160th regiment received new electronic warfare systems and anglin was among those pilots who helped to install them.
In the end, Anglena managed to break away from a Pakistani fighter (though the phrase "to break away from the fighter helicopter "Chinook" looks strange).
And the pilot thinks that he has not only helped electronic warfare systems, but evasive maneuvers and very low-level flight profile. Also chief warrant officer said that in his years of service, it was not the only time he managed to evade enemy aircraft. However, the details of the other operations he did not disclose.
Also, anglin said that the American command twice adopted a decision on elimination of Qassem Suleimani the Iranian General commander of the forces, "al-Quds" Islamic revolutionary guard Corps of Iran. It was in 2013 and 2016. Retired U.S. army General Stanley McChrystal also, incidentally, admitted that 2017 was an attempt to capture Soleimani.
© 2007-2020, All Rights Reserved Nigeria|Somalia|Sudan|Tunisia|News|War
Officer of the United States: F-16s of the Pakistan air force tried to attack helicopters "Chinook" after the elimination of Osama bin Laden
All Rights Reserved:
Apartments News
Auto News
Car News
Credit News
Insurance News
Loan News
Top News
Pharma News
Real Estate News
Rental News
Travel News
USA News
Officer of the United States: F-16s of the Pakistan air force tried to attack helicopters "Chinook" after the elimination of Osama bin Laden